Employee Availability
This feature is available in ShiftExec Pro.
With this availability module you can configure preferred or unavailable periods for your employees. There are several repeat options to configure such hours.
Go to the People page, then click one of the staff names to get to the staff account detail screen.

You'll see the current availability settings for this employee. By default, there are none, so let's add some new preferred or unavailable time.

You can select All Day or choose specific hours.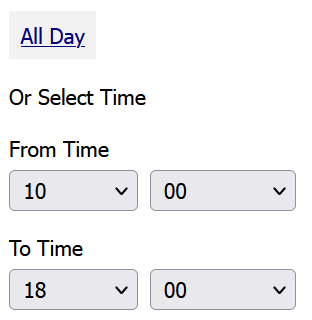 By default, these preferred or unavailable hours will be applied to all dates, but you can select From Date and/or To Date when these settings become active.
Also there are a number of repeat options, for example the Weekly one to make these availability hours active on Mon and Wed only for example.

Also in Settings > Availability you can configure various conflict alert levels regarding shifts and employees availability.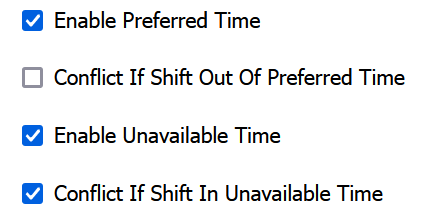 So for example if employee's unavailable time overlaps a shift, such a shift will produce a conflict.