Bulk Actions
This feature is available in ShiftExec Pro.
The Bulk Actions module provides a way to apply actions like Publish or Delete on multiple shifts in one go.
Go to Shifts page, and below the shift list you'll find the Bulk Actions menu.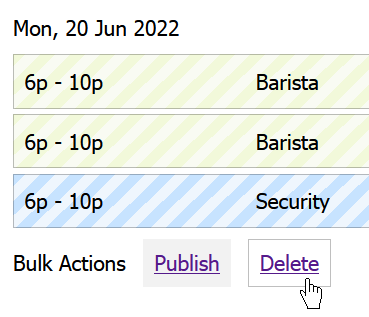 Let's click Delete for example.
It'll show checkboxes to confirm which shifts we're really going to delete.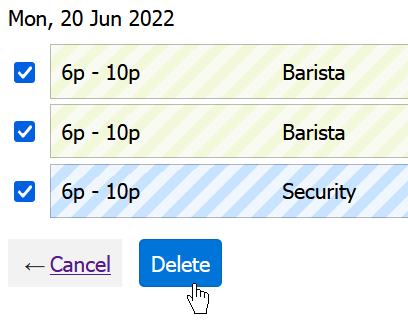 Review the selected shifts, and if everything is OK, click the Delete button. It'll delete all those selected shifts in one quick action.