Color Manager
This feature is available in ShiftExec Pro.
By default, shifts in ShiftExec have background color of a beautiful shade of green.

Although, if you need more color options, ShiftExec provides a flexible and a powerful Color Manager in Settings » Color Manager.
To add a new color option, click + New Color. Select the new color in this form.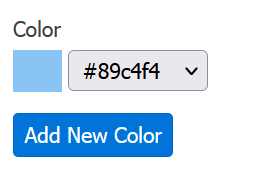 Let's for example choose a light blue shade, then click Add New Color button. This will create a new blue color for us.
Right now, this new blue color simply overrides our default green one.

Not so exciting, but it can get a lot more flexible than that. For example, we want only Barista shifts get the blue color. In Settings » Color Manager choose this color, then click + New Condition.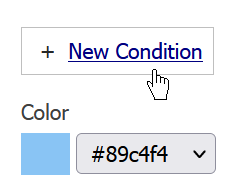 It'll display the new color condition form. We'll need to choose the following options:
Variable - there are a number of variables that contain all the shift data.
Compare With - the value to compare the variable content with.
Comparison - how to compare the variable content with the value we provide.
For our simple example, we'll create the following condition:

position.title = Barista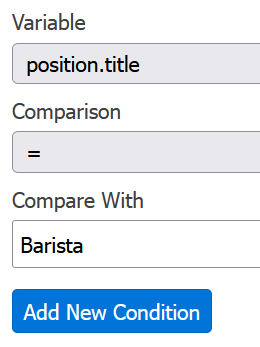 In Settings » Color Manager we'll see that the blue color now has a condition that we should have to apply the color.

Let's check out the shifts list.

It works, the Barista shift is now painted blue while other shifts get the default green color.