Configuring Employees
ShiftExec lets you manage the list of people who can work in your shifts. To define that a person can be assigned to a shift, you'll need to mark such persons as Employee.
Add New Employee
To add a new employee, click the People link in the main menu, then Add New. You'll need to specify the person full name and contact details, as well as the new user password.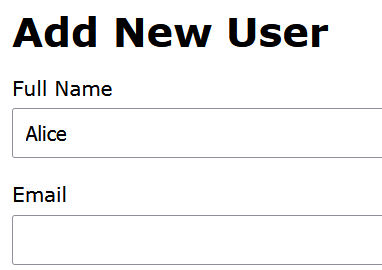 After the new user is created, you'll need to define in which combination of business terms like positions and locations they can be assigned as employee.
Edit Employee Capability
In the user detail screen, scroll to Employee section, then click Make Employee.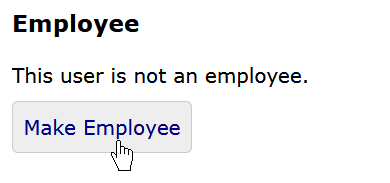 In the next screen you can assign the user to be able to work as employee in selected combinations of business terms. In the following example we marked Alice as capable of working as Barista in all locations we currently have.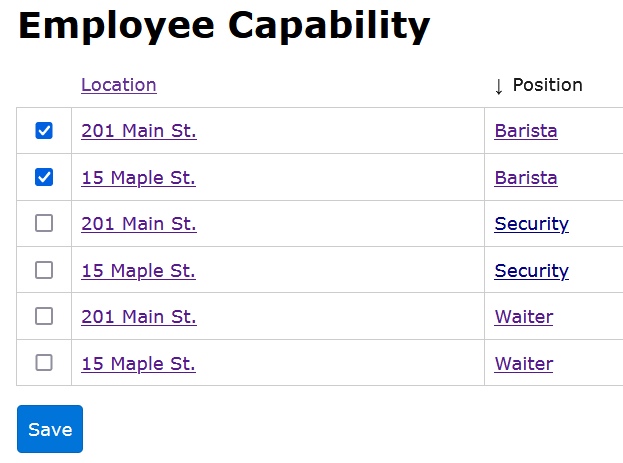 Now in the employee detail screen you can see the capabilities that they currently have. You can always adjust these settings by clicking Edit Capability.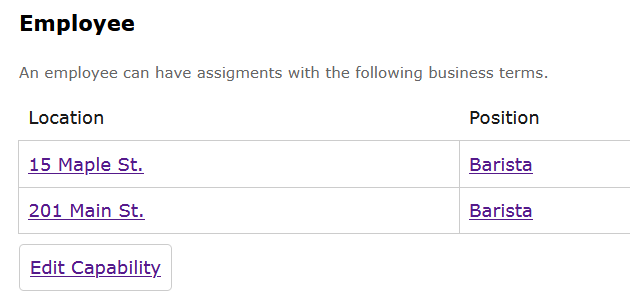 Edit Employees For Business Term
So far we considered how to assign a certain user as employee to a set of business terms. We can also manage these associations from the other side of the connection link. We can choose which users can be assigned as staff members for a certain business term, for example for the Barista position.
Go to the detail screen of the business term (position, location, skill etc): Settings, Business Terms, Barista.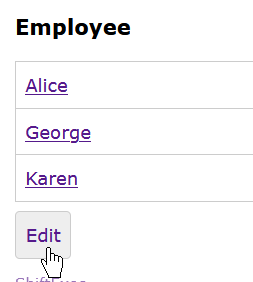 You will see the current list of staff members capable of working in this position. Click Edit.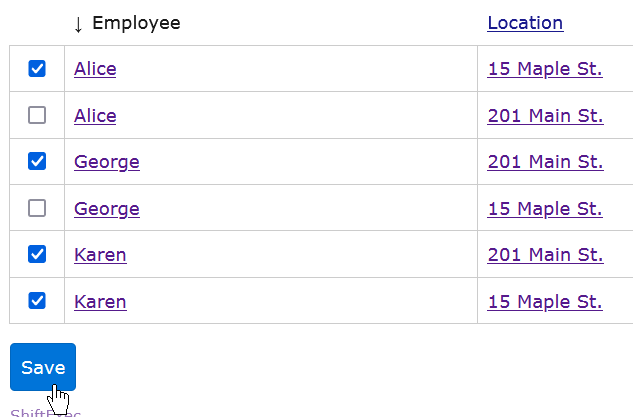 In this form you can choose which staff members are capable to work with this business term, for example position, skill or location. If you have more than one business category, just like we have Position and Location, you can select combinations of the employee and business terms from other categories.
As you can see, ShiftExec is very flexible in configuration and with our feature of business categories and terms you can configure this staff scheduling application to closely match your business structure.
About ShiftExec
Lightweight, easy to use yet very flexible online staff scheduling software to help you schedule employees and shifts anywhere at anytime online from your own website with no monthly fees. Get started with the free ShiftExec version and enjoy the beautiful add-ons of ShiftExec Pro.