Employees
ShiftExec lets you manage the list of people who can work in your shifts. To define that a person can be assigned to a shift, you'll need to mark such persons as Employee.
Add New Employee
To add a new employee, click the People link in the main menu, then Add New. You'll need to specify the person full name and contact details, then make sure that the Employee checkbox is on.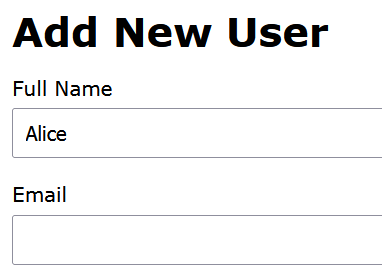 After the new employee is added, you'll need to define which positions they can work in.
Go to Users, find that person, then click Employee Positions link in the submenu.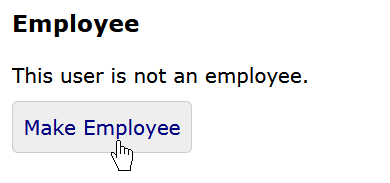 Select the positions that you want to assign this employee to, then click Save.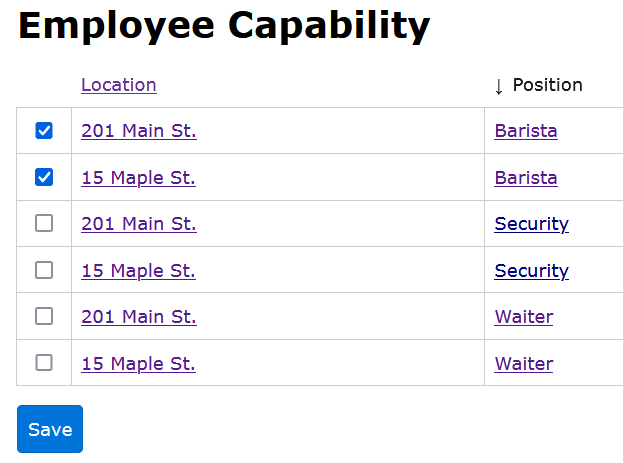 So in our example, the new employee Alice can work as Barista and Waiter.